The Best Christmas Gifts for Music Lovers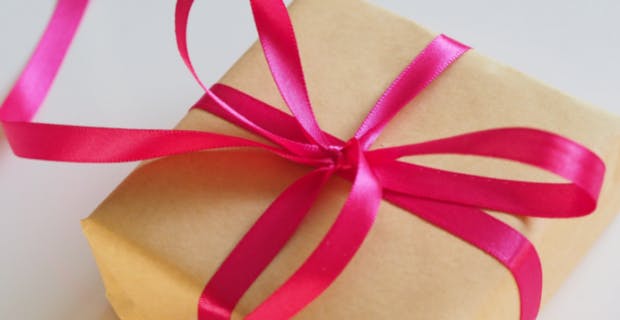 Everyone likes music, right? At least we hope that's a given. But there are others who don't just like music but love music - us included. These are people that don't just haphazardly put the radio on in the car or have a few select favourite bands and albums. Music lovers are people who spend most of their waking hours thinking about, listening to and playing music.
Finding the best Christmas present for these music lovers can be hard. Their tastes are very specific, and you know they have very firm opinions on what they consider to be good music. Thankfully, as music lovers ourselves, we're here to help. We've put together our list of the best Christmas gifts for music lovers so that you can find the perfect present for your loved ones this year. 
Gig Tickets
It's been a hard couple of years for the music industry but now gigs and concerts are back and better than ever. Your music lover has definitely missed live performances so what better gift than a ticket to see one of their favourite bands or artists? 
Gifting concert tickets offers much more than your standard music present, one that they might use a few times and then forget about. Not only are tickets a chance to support the recovering music industry, but they're also an experience gift that will give you and your loved one a lasting memory together. 
Music Books
No Christmas is complete without receiving a few good books as presents. Thankfully, there are ways to combine books with music to make it a gift that music lovers will really appreciate. 
Why not see if one of their favourite bands or artists have a memoir or autobiography? Or check out music coffee table books such as this Art Records Cover book or the Booze and Vinyl book that's on everyone's Christmas music gifts list this year.
If your loved one's not into traditional books, why not buy them song books instead? It's a chance for them to learn some of their favourite songs and work on their music skills. Check out our library of interactive sheet music and song books for inspiration. 
Vinyl Records
It might not be the fanciest or most unique Christmas music present, but we still think that it's a good one. Owning a record feels much more tangible than listening to an album on Spotify or Apple Music and music lovers will really appreciate the sound quality that a vinyl record offers.
Of course, they will need to own a record player for this gift but if they don't already have one, and you're feeling generous, that would be a great gift too!
Music Software Subscription
The next gift is great for any budding or professional music producers. Whether they're aspiring to create their own music or are already doing it for themselves or others, they'll need DAWs software. 
It's one of the most important tools in a music producer's arsenal so they'll definitely appreciate any contribution you can make. Thankfully, companies such as Ableton and Pro Tools offer gifting options so you can treat your loved one to some money off their much-needed subscription mixing tools. 
Or if your music lover is still in the early stages of their music production journey, why not check out our online music production courses, taught by industry professionals, to help them decide which DAW is right for them. 
Music Gift Vouchers
Last but not least, our music gift vouchers are a great gift for music lovers looking to take their skills to the next level. Like we mentioned above, they can be used for people getting started in their music journey, but they can also be used by intermediate and advanced players alike.
We have a full collection of online music courses to suit a variety of abilities, instruments and genres. Taught by world leading celebrities, industry experts and professionals, our gift vouchers really are one of the best Christmas gifts for music lovers.
With this one-off payment, your loved one will get lifetime access to a course of your choice and gain priceless tips and advice from some of their favourite musicians who are already killing it in the music industry. So, buy your loved one a gift voucher today to get them a music Christmas gift that's better than the rest.