Frequently Asked Questions
FAQs
Our focus is on providing a high quality music education experience. We believe learning an instrument should be fun, rewarding and inspiring.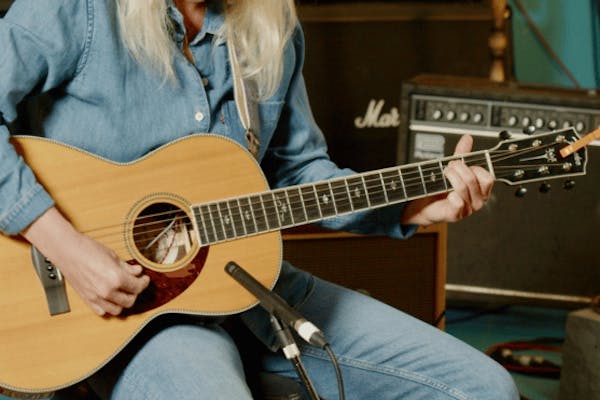 What is a MusicGurus subscription?
You can now pay monthly, quarterly or annually to access every single course on the MusicGurus platform. You can cancel your subscription anytime.
How much does a MusicGurus subscription cost?
It costs £15 per month and you can cancel anytime. £12.50 per month if you subscribe quarterly. £10 a month if you subscribe annually. You can also pay in GBPs, USDs or Euros.
How do I start a MusicGurus subscription?
Head to any course page and click 'Start Course' and you will be prompted to create a subscription.
How do I cancel my subscription?
You can cancel in your dashboard anytime by going to your 'Account Settings'. Scroll down to 'Stripe Billing Portal' and click on 'Go to portal'. You will then be directed to Stripe, our payment portal where you can cancel your subscription or update your card details.
What happens to the courses I've added to my account when I cancel my subscription?
They will become 'greyed out' so you can no longer watch them. If you re-subscribe in the future, you will be able to watch them again.
How do I change my password?
You can do it under 'Account Settings' in your dashboard when you are logged in.
I've forgotten my password. How do I reset it?
Just click 'forgot password' on the sign in page and you will receive an email prompting you to create a new password. If you didn't receive the email, check your spam folder or email us on [email protected] and we can reset it for you.
When does a course start?
The lessons in a course are all pre-recorded so they are ready for you to start watching as soon as you've added a course to your dashboard.
How long is a course?
You can see the length of a course and how many lessons there are on each of the course pages. Most are around 1.5 hours broken down into bite-size lessons.
How long do I have to complete a course?
There is no time limit on how long you get to complete a course - you will have access to it as long as you are a subscriber to MusicGurus.
How do I add more courses to my dashboard?
Making sure you are logged in, you can add more courses by clicking 'Start Course' on any course page to start watching right away. 
Can I purchase a course instead of subscribing?
No, we will no longer be supporting one-off purchases but instead you can access every single course for as long as you keep subscribing.
Can I give the gift of a subscription?
Yes, you can do so on this page. Once payment is confirmed, email [email protected] with your recipients details, the date you would like it e-delivered and any personal message you may have for the recipient. Please allow up to 12 hours for the voucher to be sent.
How often are new courses added?
We're working with more exciting artists all the time to broaden the range of courses we offer. What's live on the site is just the beginning! Expect more great courses and artists to be added over the coming weeks and months.
If you know of any special musicians who you think would be good MusicGurus artists then please let us know! We'd be happy to be introduced. Simply drop an email to [email protected].
Do lessons on MusicGurus come with charts (sheet music)?
Yes, many of the lessons come with sheet music and / or tab. Some courses also have downloadable backing tracks or project files. If you want any of the files in a different format or are having difficulty understanding them please don't hesitate to get in touch.
How do I know if a course is the right level for me?
We rate our lessons "Beginner", "Intermediate" or "Advanced", which will give you a general idea of the perceived difficulty. Usually, this is included in each course's description to help you understand how hard it is to follow.
We recommend watching the free lesson video to better understand the level of a course.
Can I sign up for updates or a mailing list?
By registering with MusicGurus you will automatically be added to our newsletters. You can of course opt-out of these newsletters at any time by clicking the newsletter's unsubscribe link or by emailing us on [email protected]
What are your Terms of Service?
Do you have any sample lessons?
Yes! Each course has a free lesson for you so you can try before committing.
Will the lessons play on my iPad, iPod, or Android device?
Yes. The MusicGurus website is fully responsive and displays beautifully on any connected screen! The lessons can play back on your iPad, iPod or Android. To test if it works for you, try watching a free lesson before subscribing, all courses come with some free sample content.
When is payment taken?
Payment is taken monthly on the date of the month that you started your subscription. For example, if you signed up on the 14th of March, your next payment will be taken on the 14th of April.
How do I update my card details?
You can update them in your dashboard anytime by going to your 'Account Settings'. Scroll down to 'Stripe Billing Portal' and click on 'Go to portal'. You will then be directed to Stripe, our payment portal where you can cancel your subscription or update your card details.
Are you required to pay by credit card?
Currently we use Stripe as a payment provider. They accept most credit/debit cards, from anywhere in the world.
If you're having issues paying, please contact us using the "Help" button on the website or email [email protected]
Can I pay with Paypal?
Not right now - we currently partner with Stripe as our payment portal which is a globally recognized payment platform so your information is in safe hands.
Why have you changed to a subscription model?
We believe there are many benefits to having a subscription with MusicGurus for our students. Subscription provides a lower entry price for customers and offers them access to 1000s of lessons on the platform making it incredible value for money. If you play more than one instrument or have an interest in songwriting or any other topic, you can explore the lessons with little financial risk.
Subscribers also benefit from creating their own learning path focusing on the most relevant topics, songs & artists to their goals.
What happens to courses I have previously purchased before subscription?
If you're an existing MusicGurus user and have previously purchased courses, these will remain in your dashboard whether you become a subscriber or not. You will still retain lifetime access.
Can I get a refund on my subscription?
No, there will be no refunds on subscriptions.
I'm already subscribing as part of the Unlimited Pilot - what happens to my membership now?
Your subscription will continue as normal - you don't need to do anything. Adding new courses to your dashboard will now be much simpler however as you won't need the unique code.
I have a code - how do I redeem it?
Can I contact the teacher?
If you have a question for one of our gurus, drop us an email to [email protected] and we will try to help you.
Can I download a video?
No, you can only stream the video lessons. Any attempt to download content from the platform would be in breach of the T&Cs you agree with by using the platform.
How can I become a 'Guru' on the platform?
If you have any suggestions for a 'guru' or if you are a 'guru' yourself, we'd love to hear from you! Drop us an email to [email protected] and include some relevant links to your performances and teaching experience.
Can I purchase bulk subscriptions for my school organisation?
Do you offer a student discount?
Please visit UNiDAYS where you can find a MusicGurus student offer.
What are the terms and conditions of my membership?