Songbook FAQs
Frequently asked questions about Songbook & Replay products
FAQs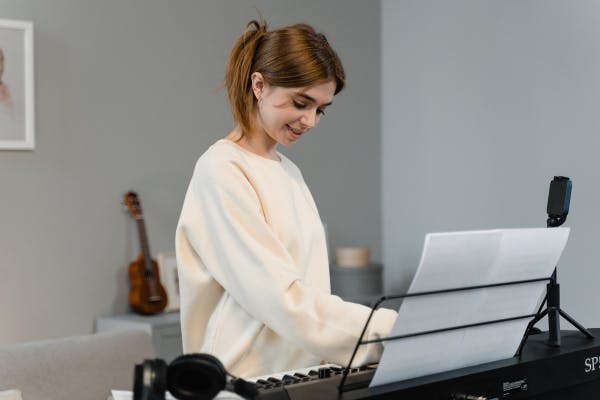 Can you adjust speed in increments smaller than 10%?
Yes you can get the speed you want by typing the numerical value directly into the 'speed' box.
Does Replay work offline?
Not yet, however if you open your pieces when you are connected to the internet, caching should allow you to use Replay once you're offline so long as you don't close the tab!
Is there an app available?
An app is something we're adding to our roadmap but it's not available just yet.
Why is the audio taking a long time to load?
Sometimes the audio can take a while to load due to internet speeds.
Can I change the midi instrument for synthetic playback?
Yes you can. If you click on the instrument name to the left of the tab, it will open up settings and you can change the instrument here.