Mastering Beethoven's Moonlight Sonata with Dejan Lazić
We couldn't be happier to introduce our brand new classical piano music course with Dejan Lazić, internationally renowned pianist and celebrated soloist. Designed in collaboration with MusicGurus, Dejan Lazić's new Guru course will teach you how to play Moonlight Sonata by Beethoven – the classic of all classical piano songs.
Looking at the three movements of Moonlight Sonata, Dejan will break down each movement, teaching you how to master the intricate chords and notes to help you perfect your piano-playing foundation. A must take course for piano learners and players, Beethoven fans and classical music enthusiasts alike. 
Everything you Need to Know about Moonlight Sonata
Beethoven first wrote Moonlight Sonata between 1801 and 1802. However, it wasn't until 1832, five years after the composer's death, when German poet and critic Ludwig Rellstab compared the opening movement to the moonlight shining on Lake Lucerne, that the new song title was born. Beforehand, Beethoven simply referred to it as Piano Sonata No.14 – an accurate but not quite as catchy title.
Moonlight Sonata was revolutionary for its time and helped land Beethoven in the Sonata Hall of Fame from then on. Indeed, Moonlight broke the mould for sonatas at the time. Whilst most sonatas of that era followed a fast – slow - fast pattern, Beethoven opened Moonlight with a slow and rhythmic set of arpeggios.
This quiet and brooding opening is followed by a dramatic second movement, which may have further surprised audience members who would have been expecting the two tones to come in the reverse order. 
For this and many other reasons, we can look at Moonlight Sonata as an example of Beethoven's refusal to conform to the 'rules' of music at that time and play with the audience's expectations by pushing the boundaries of what they had come to expect from sonatas. As a result, he was one of the key composers responsible for forging the Romantic era of classical music.
To this day, Moonlight Sonata is one of the most popular compositions of all time, instantly recognisable and admired by classical and contemporary musicians alike. With its beautiful melody and rolling chords, Moonlight Sonata is the perfect composition to learn for anyone wanting to level up their piano skills. 
What to Expect from Mastering Beethoven's Moonlight Sonata Movements I, II, III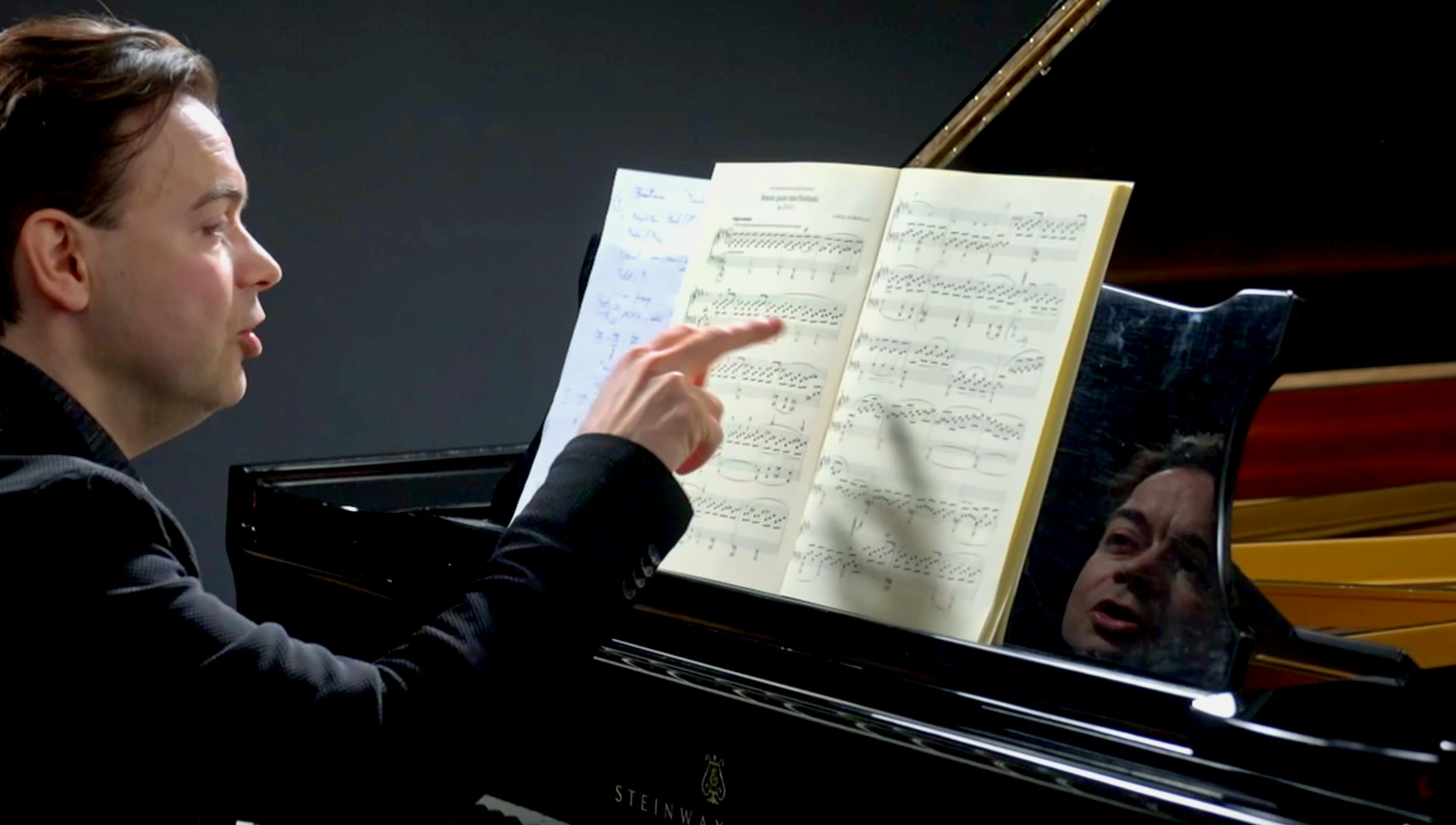 Our 'Mastering Beethoven's Moonlight Sonata Movements I, II, III' taught by Dejan Lazić will take your classical piano skills to the next level. As the newest addition to our MusicGurus Piano courses, the lesson has been designed by an industry leading artist to help you learn from his professional experience. 
And really, there's no better person to learn Moonlight Sonata from than Dejan Lazić. The Croatian pianist regularly performs in some of the world's leading orchestras and has collaborated with some of the world's most famous conductors including Giovanni Antonini and Iván Fischer.
Following in Beethoven's rebellious footsteps, Dejan's fresh interpretations of the repertoire have earned him the reputation as one of the most unique and unusual soloists of his generation. His interpretation of Beethoven's iconic sonata continues to push the boundaries of classical music in a manner Beethoven himself would surely approve of. 
In this 19-part course, Dejan will break down his rendition of Moonlight Sonata going through each of the three distinct movements of the sonata and sharing his expert tips and tricks. 
Each section is made up of small, bite-sized HD videos, featuring integrated sheet music and carefully placed camera angles that allow you to see exactly what is being played and when. You can replay, loop and slow down each demonstration until you've mastered the movements and techniques yourself. 
Under Dejan's guidance you will learn about the genius that was Beethoven, master the Moonlight Sonata and learn invaluable core skills that will transform all your future piano renditions, in any genre or style. 
So, what are you waiting for? Learn how to play Moonlight Sonata and take your piano skills to the next level today with Mastering Beethoven's Moonlight Sonata Movements I, II, III.