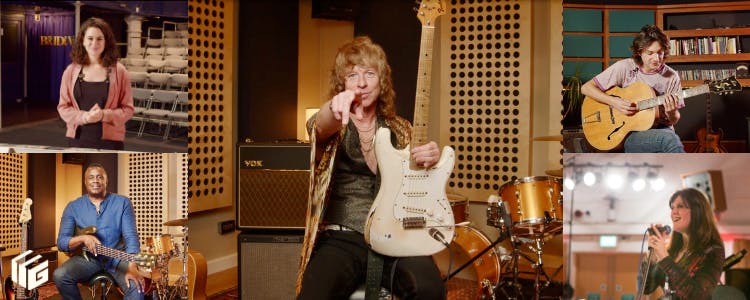 Own Shares in MusicGurus - Raising now
Funds will be used to deliver a business model transition from pay-as-you go to subscription. MusicGurus will then raise £0.5m+ and is negotiating with institutional investors to secure the lead investment.
Why we're raising now
MusicGurus is now issuing the final shares in its £250k 2021-22 round to migrate to a subscriptions based model with the goal of growing customer lifetime value (CLV), launching 18x China products hosted on musicgurus.com.cn and signing deals with 2 new channel partners.
These activities will move MusicGurus to its next phase of growth. At this point MusicGurus will launch a further £0.5-1m+ round to implement its new business model and roll it out to deliver top and bottom line growth.
MusicGurus Unlimited subscription model
We are offering customers three tiers of membership each with different benefits. Each tier gets access to all content for a monthly fee. The 'Silver' and 'Gold' members will have extra benefits including weekly live workshops with our Gurus and 'Gold' members will get a private monthly lesson. We see this 'live' offering as a unique proposition that will encourage customer loyalty and help to build a solid subscriber base and more recurring revenues.
Given the significant market size, whole sector strategic positioning and evidence of securing >23k customers to date, we think that there is scope to grow to 50-100k+ monthly subscribers delivering £1-2m in recurring monthly revenue following a series A raise.
Investment opportunity
Investment is on a first come, first served basis. Please register to let us know your level of interest. Our lawyers Avery Law will process all investments directly. The valuation is the same as the 2021 CrowdCube round at £1.918 / share. EIS applies (£3.5m pre-money valuation)
About MusicGurus
MusicGurus is building a Netflix for music lessons with interactive video courses from top 'gurus' & celebrity artists such as Alfie Boe, KT Tunstall, DJ Deep and Lissie.
MusicGurus also offers online exams and "Replay" interactive sheet music via music publishing and curriculum channel partners to customers throughout the world. This includes a China hosted platform (www.musicgurus.com.cn) that in Q2 2022 is launching a new digital sheet music and audio product bundled with 20k physical "Rockschool" books in Mandarin.
To date MusicGurus has raised £1m in funding which it has used to build the platform, attract >20k customers and create 300+ products directly with top artists and with leading educational publishers including RSL Rockschool, Hal Leonard Corporation, Schott Music.
It has also acquired licences for its products from Sony ATV, Universal Music & Hal Leonard corporation and is in talks with record labels including Warner Music regarding partnerships on celebrity endorsed products.
MusicGurus Unlimited