July 12, 2021
International Day of Rock n Roll
Celebrate International day of Rock n Roll with MusicGurus as we take a look at rock n roll history through the ages.
History of rock 'n' roll
Rock 'n' roll is famous for having evolved in the United States during the late 1940s and early 1950s, but its origins are diverse and can be traced back to the 1920s – to Black American musical genres including gospel, jump blues, jazz, boogie woogie, rhythm & blues, and country.
Rock n roll was always more than just about music. Its popularity spread fast around the world and was soon influencing anything and everything from fashion to civil rights movements.   
What is Rock and Roll?
Played on electronically amplified instruments and characterised by a strong heavily accented beat, rock n roll includes the repetition of simple phrases. The term "rock 'n' roll" was coined in by Cleveland radio DJ Alan Freed in 1951 who was inspired by songs such as the Rock and Rolling Mama (1939) and the Rock and Roll (1940s).
Who were the rock n roll pioneers?
The origins of Rock n Roll are so diverse that no one person can claim to have invented the genre. That said, known as the 'Godmother of Rock, gospel star Sister Rosetta Tharpe's remarkable electric guitar technique was foundational to rock n roll. She paved the way for the likes of Elvis Presley, Chuck Berry and Johnny Cash. Despite her influence, Tharpe's legacy risked disappearing completely after her career ended. It was her induction 2018 in the Rock & Roll Hall of Fame that enabled her revival as a rock n roll trailblazer.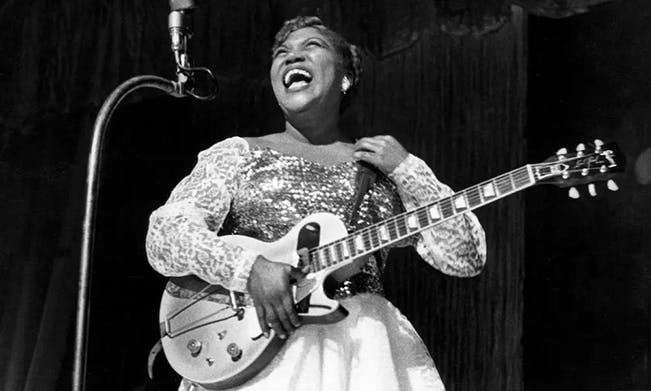 Chuck Berry is widely considered the first to have put all the essential Rock 'n' Roll components together: the country and western guitar licks on to a rhythm and blues beat, and clever lyrics that appealed to a young audience. Remembered as a pioneer of rock n roll, Berry's songs and style were ground-breaking. A musical icon to this day, his songs, including "Johnny B. Goode," "Maybellene" and "Memphis" continue to transcend the generations.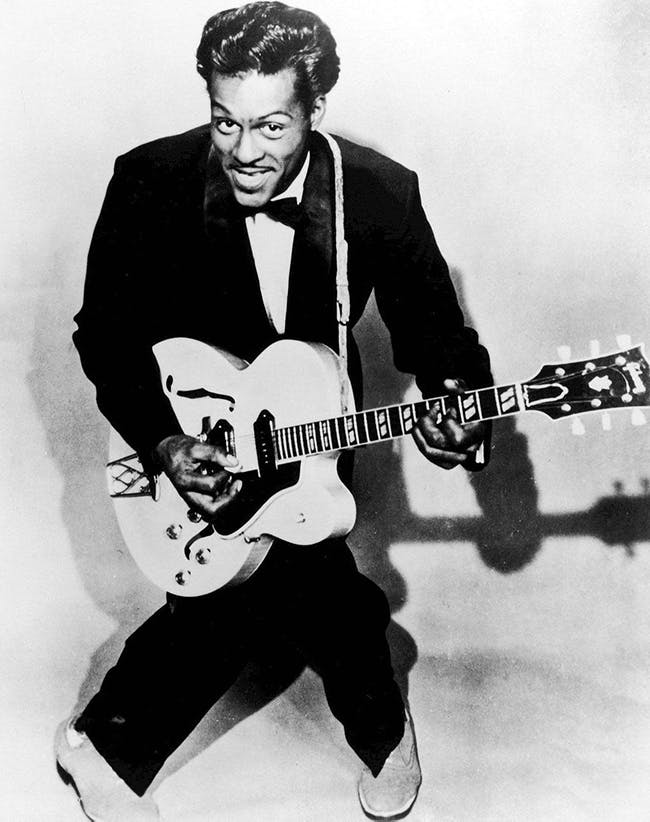 Elvis Presley is known to many as the 'King of Rock n Roll' but whilst he popularised the genre globally, he didn't invent it. Presley himself never claimed to have created rock 'n' roll. Heavily influenced by black gospel music and the blues growing up, he took rock n roll to the masses by making it appeal to a wide audience.
Want to learn Rock and Roll?
Anyone serious about celebrating International day of Rock n Roll need look no further than Paddy Milner's course - Play Authentic Rock 'n' Roll Piano which takes an in-depth look at Rock 'n' Roll style piano playing. Paddy draws upon his extensive playing experience and research to breakdown the musical language characteristic of Rock 'n' Roll legends like Jerry Lee Lewis and Johnnie Johnson.
In this 2 and a half hour course, you'll learn how to play 3 classic Jerry Lee tunes with authenticity and attitude:
Great Balls Of Fire
Whole Lot of Shakin'
and Wine Spoe-Dee-O-Dee
As well as teaching you style, Paddy provides plenty of encouragement for you to come up with your own ideas within Rock 'n' Roll.
Celebrate International day of Rock n Roll with us!